Quand la curiosité vous emporte; Welcome et Bienvenue !
Bonjour à tous et bienvenue !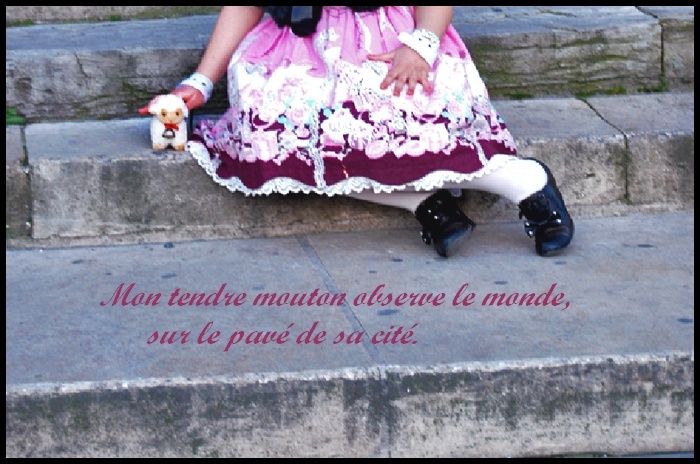 _______________________________________
________________
Hello everybody, and welcome here !
I' m
sweet mouton
( I guess your curiosity is aroused by this username ..)
I' m a 18 French girl and I' m in Terminale economical & social ( I think it' s kinda like the last year of highschool ?)
Well, I' m the kind of people called " passionated" : If I do something I like to, I do it with
all my hearth
! ( it will ruin my health, I know xD)
And, one of my greatest passion ever is:
Lolita fashion
( to avoid a very long text that nobody would like to read, I' ll stop it there ! )
Anyway, for the rest, I have a
lot of imagination
(and sometimes, it could be cumbersome); I' m very
observant
too.
I enjoy discussing and learning new things !
Also, even if I have the kind of "serious face", I love
smiling
and
joking
(in particular about silly things .. It' s pathetic, I know u__u)
Oh ! A last thing : this journal will be written in French and in English ( I' m sorry for all my future mistakes in English ;__;) so a lot of people could understand what I' m writing.
Don' t hesitate adding me to your friend, if you want to!
Take care and see ya soon !